Biomechanics
Collision Engineering Associates is capable of studying some simple occupant and pedestrian motion during a crash as part of our experience and accident reconstruction training. Â When a more detailed analysis of these issues is required, we often consult with specialists within the field of biomechanics, not only for their expertise, but also for their ability to use occupant simulation to examine the dynamics of a crash.
BioMx Consulting is a privately held independent research and consultation firm with specific expertise in computational biomechanics. The BioMx Consulting principals and technical staff are composed of engineers and scientists with specific expertise in analysis, modeling and simulation of human biomechanical and physiological responses to injury.
Michael L. Woodhouse, Ph.D.
President and Principal Biomechanical Consultant specializing in injury mechanics and causation relating to impacts. Expertise in orthopaedic and industrial biomechanics. Specific expertise in analyzing injuries related to high and low speed motor vehicle impacts, occupational injuries, lifting, pushing, and pulling injury, slip-trip-fall injury, and injuries related to sports and sports equipment. Additional expertise in research methods and statistical evaluation. Dr. Woodhouse has published and presented numerous papers and technical findings related to both physiological and biomechanical aspects of human injury. He has also provided expert testimony in courts of law.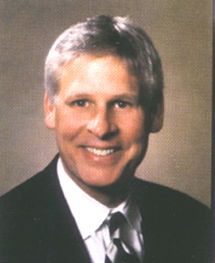 Sebastian Y. Bawab, Ph.D.
Chief Scientist and Principal bioengineering consultant specializing in dynamics and simulations. Expertise in Kinematics/Dynamics, Modeling and Simulations, Computer Aided design, Finite Element Analysis, and Design for Manufacturing including prototyping. Dr. Bawab has published and presented numerous papers related to his field of expertise in many international organizations including the American Society of Mechanical Engineering (ASME) and the Society of Automotive Engineering (SAE).
Dr. Sebastian Bawab received his Bachelor (Magna Cum Laude) and Master degrees in Mechanical and Aerospace engineering from SUNY-Buffalo. He received his Ph.D. degree in Mechanical Engineering from the Ohio State University in 1992.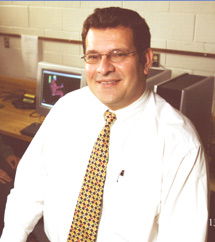 Steven A. Hans, Ph.D.
Mechanical Engineer with expertise in Kinematics/Dynamics, Modeling and Simulation, Finite Element Analysis and Theory, Computer Aided Design, Design Optimization and Biomechanics. In addition, Steven has expertise in IT management, network development/implementation, Unix programming /development /administration, distributed super computing development, and programming capabilities. Dr. Hans has published and presented numerous papers related to his field of expertise.
Dr. Steven Hans received his Bachelor (Magna Cum Laude) and Ph.D. degrees in Mechanical Engineering from Old Dominion University, Norfolk Virginia.